We provide the education and assistance to make your Medicare experience a breeze. MI Medicare Store represents the most popular complementary & Medicare advantage programs available.
How & When to Enroll in Medicare
Part A and Part B When You Turn 65
Medicare Facts
2.1 million Michiganders are enrolled in Medicare
Over 12,000 Michigan residents age into Medicare each month
This year, 42% of Medicare-eligible beneficiaries are enrolled in a Medicare Advantage plan, up from 32% just five years ago
Of the top 10 counties with the highest rate of individuals aging into Medicare in the US, 8 are in the state of Michigan
As you near age 65, you have to make several important decisions about your Medicare coverage. These decisions can be confusing and can take some time to make. This pamphlet will help you:
Learn "What is Medicare?"
Determine your Initial Enrollment Period
Decide whether to enroll in Medicare Part A and Part B when you turn 65
Find out how to sign up for Medicare Part A and Part B
Note: This educational pamphlet provides information that may be helpful in making decisions about enrolling in Medicare. However, it may not address your specific situation. If your situation is not included, or you have questions about enrolling in Medicare, please contact your friendly representatives at MI Medicare Store - a Michigan Planners company.
Want to talk with one of our experts? Simply fill out our Contact Me Card and we will reach out to you!
What is Medicare?
The federal government defines Medicare as a federal health insurance program for: People who are 65 or older, certain younger people with disabilities, and people with End-Stage Renal Disease. Medicare is divided into a number of Parts, depending on what is being covered, which aids in the alphabet-soup of confusion. The first two parts, A & B, make up what is known as "Original Medicare".
What is Medicare Part A and Part B?
Medicare Part A is sometimes called "Hospital Insurance." It helps cover inpatient hospital care, skilled nursing facility care, hospice care, and home health care.
Most people should enroll in Medicare Part A when they turn 65, even if they have health insurance from an employer.
Medicare Part B is sometimes called "Medical Insurance." It helps cover services from doctors and other health care providers, outpatient care, home health care, durable medical equipment, and some preventive services including certain vaccines and cancer screenings.
Most people need to enroll in Part B when they turn 65.
Only people who have health insurance from their (or their spouse's) current employer may be able to delay enrolling in Part B.
If you decide not to enroll in Part B during your Initial Enrollment Period, your next chance to enroll depends on your situation:
If You or Your Spouse Are 65 and Have Employer Sponsored Benefits:
You should start your Part B coverage as soon as you stop working or lose your current employer coverage (even if you sign up for COBRA or retiree health coverage from your employer). You have 8 months to enroll in Medicare once you stop working OR your employer coverage ends (whichever happens first). But you'll want to plan ahead and contact Social Security before your employer coverage ends, this will prevent a gap in coverage.
How Much Will You Pay For Medicare Part A and Part B?
Medicare premiums vary depending on how long you (or your spouse) worked, when you first signed up for Medicare, and your current insurance.
Most people do NOT pay a monthly premium for Part A
Everyone pays a monthly premium for Part B. The premium varies depending on your income and when you enroll in Part B. Most people will pay the standard premium amount (the base rate for 2023 is $164.90 per month).
Tip: If you are at least 64 years and 9 months old, you can get an estimate of how much you may pay for Part A and Part B by using the Medicare Eligibility and Premium Calculator.
Visit medicare.gov/eligibilitypremiumcalc or call 1 (800) MEDICARE
Determine Your Initial Enrollment Period
There are only certain times when people can enroll in Medicare.
The first time you can enroll is called your "Initial Enrollment period." Your 7-month Initial Enrollment Period begins 3 months before the month you turn 65, includes the month you turn 65, and ends 3 months after the month you turn 65.

How to Enroll:
If you are receiving Social Security benefits prior to age 65, you will be automatically enrolled in Parts A and B.
If you want Part A and Part B coverage to start when you turn 65, sign up during the 3 months before you turn 65.
You will need to submit an application with Social Security to get Part A and Part B. Sign up by:

Applying with Social Security online at SocialSecurity.gov, visiting your local Social Security office, or calling Social Security at (800) 772-1213. TTY users should call (800) 325-0778.
What Do I Need To Do After I'm Enrolled In Part A and Part B?
Once you are enrolled in Part A and Part B you will have health coverage under "Original Medicare". Because Original Medicare does not cover all of your health care expenses, you should consider adding additional coverage.
There are additional types of insurance available to people who have Part A and Part B, including Medicare supplement insurance (Medigap), Medicare Advantage Plans, Medicare prescription drug coverage, Dental and/or Vision.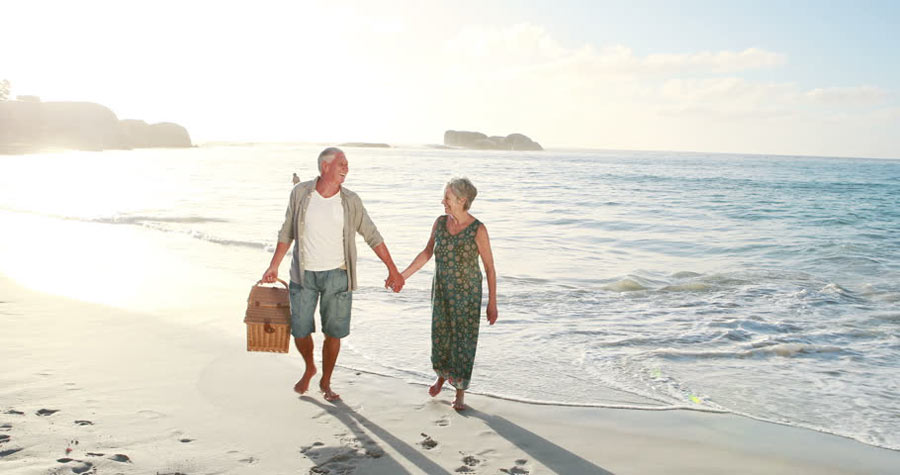 Note: There are only certain periods when you can enroll in this additional insurance and these enrollment periods vary for the different types of insurance. It is best to decide what additional coverage you want while you are still in your Initial Enrollment Period. This will afford you the most flexibility.
Additional Coverage
What is the Difference Between Medigap & Medicare Advantage Programs?
Medigap and additional coverages add layers of benefits to Original Medicare with multiple insurance companies and multiple ID cards.
Medicare Advantage programs are an all inclusive program for as little as $0 per month and have a single ID card.

Next Steps!
A no charge consultation with one of our highly experienced specialists will help you find the ideal solution for your specific benefit and budget needs. Please contact us at (888) 988-1189 or mimedicarestore@miplanners.com.
Disclaimer: We do not offer every plan available in your area. Currently we represent 7 organizations which offer 87 products in your area. Please contact Medicare.gov, 1-800-MEDICARE, or your local State Health Insurance Program (SHIP) to get information on all of your options.
"With retirement on the horizon, both Tami and Sarah from Michigan Planners were excellent in assisting me through the difficult health insurance maze."
"Wes reached out to me and has been working with my parents. He did a great job explaining things to my parents and was very helpful. Once again, Michigan Planners earns 5 stars!!! I can't express how appreciative we are for your help."
"Thank you [Patty] for all your amazing assistance...about how helpful you and your team are."
"Sarah, I so appreciate all your help it's so nice to find someone who still cares and puts so much pride in what they do."
Want to share your experience? Call 734-231-1984 to give us your feedback.