Click here to get started on your Individual Health Insurance U65
---
Were you a customer of Harris Agency? Good news! The team you're used to working with has joined the Michigan Planners family. This gives you access to a full range of services, such as individual health insurance.
Are you...
Aging out of your group plan?
In need of Individual Health Insurance?
In need of Medicare-related products?
Searching for
?
If so, Michigan Planners offers solutions for:
Individual health insurance
Medicare Advantage
Other Medicare complementary products
Geoff Harris and his team will occupy our second location in Traverse City, located at 410 Union Street. This location will provide services for both individual health insurance and .
Meet With Us!
To accommodate our customers, Geoff developed teams in each of our Michigan locations. These teams specialize in individual health insurance and Medicare-related products.
Michigan Planners offers unwavering dedication to customer service. This means that you can trust us to be responsive to your individual insurance needs.
When you meet with us, we'll do everything we can to support you.
Start Shopping for Individual Health Insurance
Michigan Planners is a group and individual insurance brokerage company. As such, we're able to provide all the services you need to set up and maintain health insurance coverage.
To start comparing quotes for individual health insurance, please call Michigan Planners' new location at 231-944-1400.. You may also fill out our online contact form.

Indi­vid­ual Health Insurance
Traditional & HSA qualified plans
Short Term plans
Medicare Advantage plans
Medicare Supplement plans
Prescription Drug plans
Individual dental and vision insurance

Ancillary Products
Personal Accident
Hospital Recovery
Critical Illness
Travel

Individual Delta Dental Insurance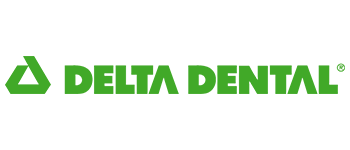 Oral Health and Overall Health are Connected
Easy Access to Dentists
Easy to Use Benefits
Great Coverage Great Price
Online Plan Explanation to Make it Easier to Find the Right Plan for You: Graduated Individual Dental Plans | Individual and EHB Plans
Oral Health and Overall Health are Connected