John DiLorenzo and Michael DiLorenzo have had three jobs. That's it.
"Altar boys. Paper boys. Insurance guys," John said, jokingly. "We used to call ourselves The Benefit Brothers."
John said they have done all those things together, and they even look and sound alike to the point that people confuse them for each other.
"All these years of working together, it still works very well," he said.
Their relationship has also set the standard for the company values at Michigan Planners. After 60 years, it remains a family-owned company with team members who share the owners' views on the importance of quality relationships within the company and with customers.
"We don't feel that old-fashioned customer service should be old-fashioned at all. It's still what a customer's looking for," John said.
Mike said "customer service" is a common promotional saying for many industries.
However, it's about the people, so not everyone can offer the same level of service.
"We can teach the insurance business to anyone, but we cannot teach people to care. It's an inherent skill that you either have or you don't," Mike said. "That develops a team that is empathic and compassionate toward the people they are working with and supporting."
How It All Began and Evolved
Michigan Planners was founded by their father, Anthony DiLorenzo, who began his insurance career in 1962. Mr. DiLorenzo's specialty at the time was individual life insurance and annuities.
John began working with his father in 1982, becoming employee No. 3 — after his father and a part-time secretary. Michael then joined them in 1984. John was only 17 years old when he began working for Michigan Planners, so both he and Michael were just teenagers.
When they began, their focus was on life insurance sales, so they went door-to-door to people's homes in the evenings to sell life insurance.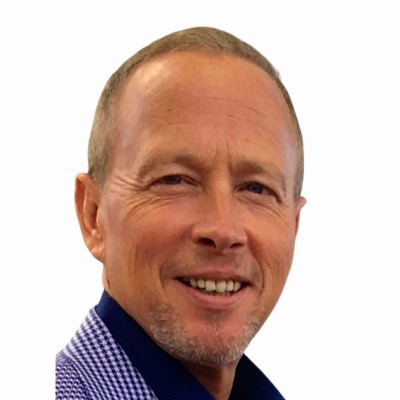 "That's how it was done in those days," John said, adding that it wasn't especially productive for them. "It was not an easy go of it. We didn't sell a lot, other than to those who took a liking to us."
Shortly afterward, they tested the waters with individual medical insurance and actually did very well. However, they realized that they would need to sell thousands in order to be profitable, and that's when they uncovered the solution: employee benefits.
"We found a real niche, largely because there was a vacuum in that area," John said.
Larger agents and insurance carriers didn't offer much in that regard at the time, he said.
That's when they also recognized the need for personalized, attentive, one-on-one customer service within this arena. By treating customers' needs as Priority One and offering an old-fashioned personal touch, they realized that they were starting to gain some traction. Customers also viewed them as young, enthusiastic, energetic, and eager to please, and customers really liked them. All of this combined became the perfect recipe for success.
"It really took off," John said, and people began referring business to them.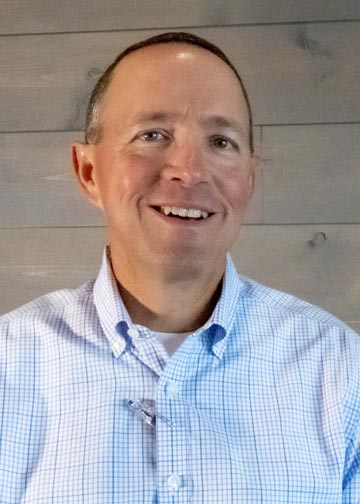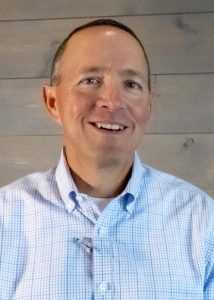 It's easy to see why this business model was successful.
One of the biggest complaints that prospects had about other agencies was that they could not get phone calls back.
"We call back," John said.
That simple mantra has made a world of difference, and until today customers can't say enough about the attentive customer service.
John said they focus on serving the needs of employees just as much as the employers.
"We don't treat back-manufacturing any different than the CEO," John said. "They are priority. They get immediate attention. We will go through the wall for them."
Mike echoed his brother's sentiments, saying that their biggest differentiator is the level of care they provide not only to the employers but also the employees. The employer may be the customer, but they are insuring the employees.
"They're the ones who are using the insurance," Mike said. "Our goal is to serve the employees."
Another core focus at Michigan Planners has always been to educate consumers to help them make the best decisions.
"I remember as a youngster having to put on a suit and tie at 3 a.m. to drive to a manufacturing plant to educate the third shift on employee benefit plans available to them," John said. "Whatever it took, we were willing to do."
John said they also continually thought about what they could do for customers that no one else could.
"That was when we understood that food is very important," John said. "We treated going to a customer's site as going to a relative's house, and we never went in empty-handed."
In fact, they came with baked goods in hand, and, being Italian, Italian baked goods were their go-to, he said.
"While that sounds like an amusing point, you have no idea how much people looked forward to those cannolis," John said, with a laugh.
Standing Their Ground . . . and Being Stronger for It
Today, many of their competitors have since lost their identities by being sold to larger organizations, who are now looking at their bottom line first.
"We still look at service first," John said. "So, we are really becoming an anomaly in this space."
Mike said the brothers see this as a greater opportunity for Michigan Planners.
"As our competition is being absorbed by national agencies, we have more opportunity today to continue to offer that boutique level of service that customers have come to expect," Mike said. "So, as much as the money is tempting, we believe it's greater to maintain private ownership and continue to provide personalized service for companies throughout the state."
And the result of their vision? A 97 percent customer retention rate.
Ninety-seven percent of all Michigan Planners customers have stayed with Michigan Planners, and the 3 percent loss is typically due to customers' changes in their own employment statuses. Along those lines, even HR managers or those in other leadership roles who do obtain new employment recommend Michigan Planners to the new company.
"Our persistency is extraordinary," John said.
97% of all Michigan Planners customers have stayed with Michigan Planners.

— John DiLorenzo, Owner
Mike noted that their longest tenured customer is the Anderson, Eckstein & Westrick (AEW) civil engineering firm, which has been with Michigan Planners for 49 years. In fact, AEW team members came to Michigan Planners recently to help them celebrate the 60th anniversary.
"We retain nearly all of our customers," Mike said. "It's really very, very gratifying. We're very fortunate."
Michigan Planners serves customers from virtually every industry, including the financial, municipal, and automotive sectors.
"We've become a formidable force in every one of those spaces," John said.
Knowing Where They're Going by Remembering Where They've Been
Over the past several years, Michigan Planners has placed a greater focus on retirement benefits and retirement planning services, and the brothers are finding this service very rewarding as well. In addition to assisting customers as they grow into their retirement years, Mike said Michigan Planners has an eye on moving into other states in the future.
"That will be a big next step for us," Mike said, noting that Wisconsin might possibly be the first state due to its proximity to the Escanaba office.
Even as they eye expansion, the company will continue its customer service standards and family-like culture. In fact, a great number of the team members actually are family.
Mike said they are now on the third generation of the family line. Two of his own children are now working with them, including son Jon DiLorenzo and daughter Kailey DiLorenzo.
"It's very personally rewarding that my kids want to take the company to the next level through their own creativity and use of technology," Mike said.
As the brothers reflect on all that Michigan Planners has accomplished over the past 60 years, they can't help but feel tremendously proud on behalf of themselves, their father, their children, and the entire team.
"That just makes you feel so proud. When we started, nobody knew who we were," John said. "To go from employee No. 3 and now we're 50 employees or over, it's a very, very proud feeling."