There's a good chance your Inbox has been flooded with information about the COVID-19 pandemic. With changes occurring daily, Michigan Planners is dedicated to bringing you the most up-to-date guidance related to business continuity, compliance, insurance regulations, engagement, and HR hot topics.
Next month we will be hosting our very first virtual HR roundtable, and this Friday, March 27th at 11:00 a.m., we are launching a one-hour webinar with James Reid, Partner at Dinsmore & Shohl LLP. James will provide answers to questions that he has received from literally hundreds of clients from across the state. Known for providing definite legal updates versus generalities, he will be providing relevant information to help ensure your time on Friday is maximized!
In order for you to obtain the greatest value, please feel free to email questions ahead of time to Lvanhoutte@miplanners.com, and we will do our best to address them during the webinar!
---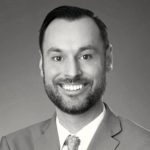 About James:
Renowned keynote and national speaker at conferences and events, including the American Payroll Association, SHRM, and HR Day.
Michigan Council of the Society for Human Resource Management Director Elect, Director of Resource Partners
Michigan Rising Star (2015, 2016, 2017, 2018, 2019)
Oakland County Executive's Elite Under 40, 2019
---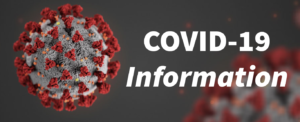 The Five Practices Employers Should Be Doing Now To Respond To The Threat Of COVID-19
Friday, March 27TH
11:00 AM – NOON
Daily changes surrounding the coronavirus (COVID-19) crisis have meant unprecedented employment issues related to temporary layoffs, continuation of benefits, and unique employer risks. In this webinar, Dinsmore partner James Reid addresses top employer-related issues associated with the COVID-19 pandemic. With the most recent "Stay Home, Stay Safe" executive order by Governor Whitmore coupled with ongoing national updates, there are sure to be more issues and concerns that will arise among businesses.
James will cover topics including:
• Employer obligations and employee abuse;
• Key considerations related to layoffs; and
• Liabilities and risks associated with the pandemic.
We hope you will join us!