Providing Life-Long Health Solutions in Escanaba, Michigan
Michigan Planners provides access to affordable and comprehensive healthcare coverage for small and large businesses, individuals, and Medicare-aged individuals in the entire Upper Peninsula and Wisconsin areas!
Serving the Upper Peninsula and Wisconsin
Escanaba was once an economic hotspot for iron ore mines and paper mills. These days, newer industries have come to the forefront of Escanaba's economy, including healthcare, tourism, construction, educational services along with accommodations and food services.
Historic and established employers may feel confident in their group insurance plans, while newly formed businesses or those unsure of their current plan may seek additional resources to ensure they're getting the best plans for the best prices, leaving no compliance concern untouched, all while giving their employees the best benefits available.
That's where Michigan Planners can help. As a third-generation family business with around 50 employees and over 60 years of experience, we pride ourselves on offering a benefit experience that hinges on outstanding customer service. From our family, to your employee family to their individual families: because those are the things that matter– we're big enough to serve, but small enough to care.
We offer the following services in Escanaba, MI:
PPO, HMO, and POS health insurance plans
HRA (Health Reimbursement Account) plans
HSA (Health Savings Account) plans
PPO and DHMO dental plans
Vision plans
Group life and AD&D insurance plans
Short-term disability plans
Long-term disability plans
Voluntary/worksite plans
Long-term care insurance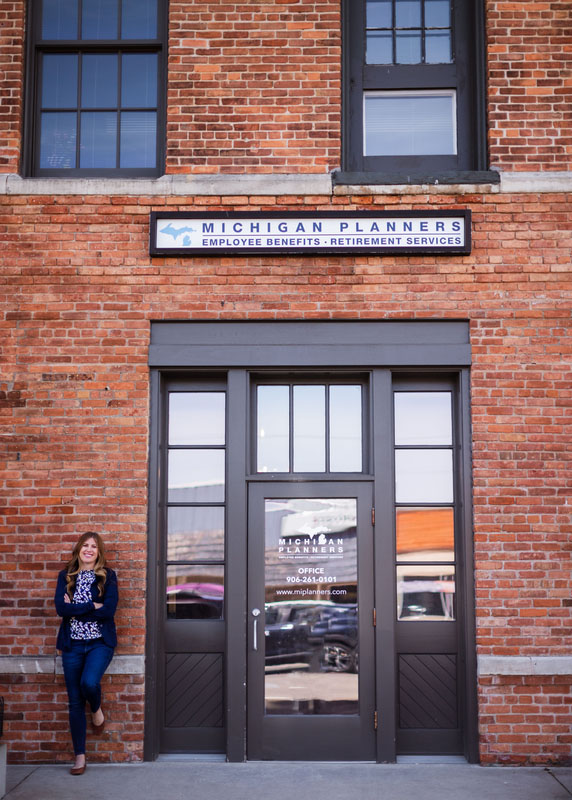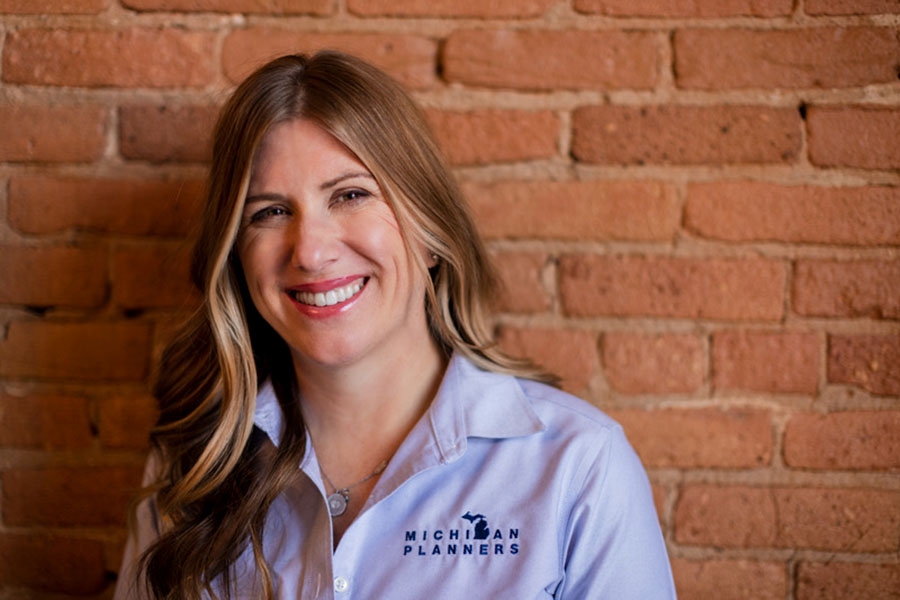 HR & Benefits Consultant, Managing Partner, U.P. MBA, SHRM-CP, PHR with 20 years of experience
Meet Mary!
Mary brings a unique approach to helping businesses with their employee benefit needs, as she has sat on the employer side of the table. She has more than 18 years of H.R. and Employee Benefits management experience. In Mary's career, she has worked in manufacturing, education, hospitality and government before coming to Michigan Planners earlier this year.
Mary lives in the Upper Peninsula with her husband, two children, and golden retriever. She's a triplet with two brothers. Outside of work, you can catch her playing softball, golfing, skiing, or volunteering as a coach with the 906 Adventure team. More information on this non-profit can be found by going to www.906adventureteam.com.
Alyssa will be the go-to contact for both you and your employees. She works very hard to ensure the benefits offered are being managed efficiently and accurately. She is your Client Relationship Manager.
Alyssa takes pride in being able to give your employees the tools they need to be able to understand and navigate their benefits and is available for any and all concerns. Questions like "What is my cost for going to the doctor?", "How much does my insurance cost me?" and "Why was I charged this by my provider?" and so many others are just a few reasons why your employees might reach out to her. On the other hand, getting new employees enrolled, terminating coverage for those who are no longer employed and maintaining COBRA administration are all areas she is ready to assist in making your benefit administration that much easier on you.
Outside of the office, you will find Alyssa wrangling her two little boys: Crew (3) and Graham (1.5). She thoroughly enjoys spending time with her husband and friends, often going to concerts and events. She is also the Secretary on the Board for Peninsula Federal Credit Union and the President of the Women's League at the Escanaba Country Club. Community involvement and being kind are things she is always keeping at the top of her priority list!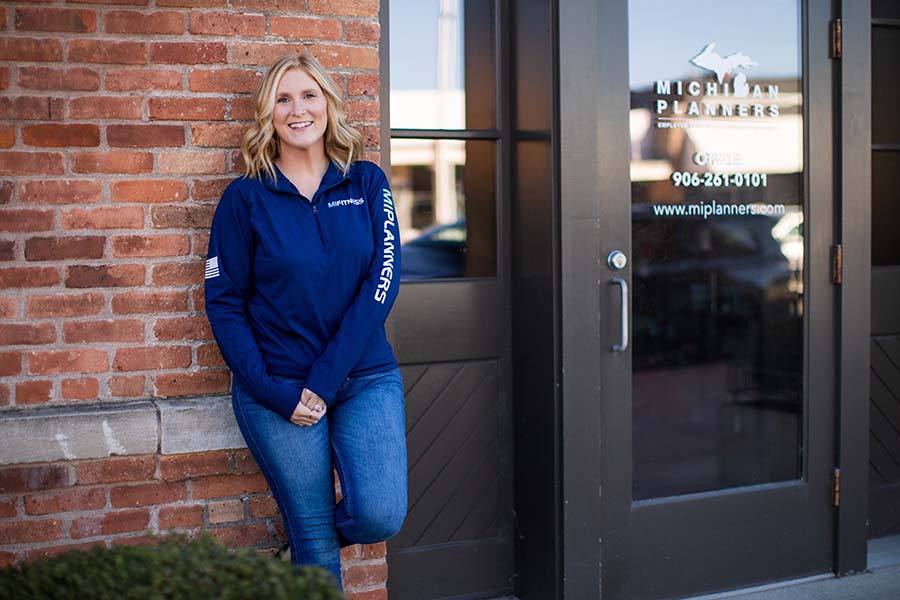 Client Relationship Manager
Work
With Us



"*" indicates required fields